05 Jun

Lasers have been used in projectors for many years now to generate light and produce some of the most high-quality images that are possible on a large screen. Beyond picture quality, lasers outlast traditional projector lamps, are less fragile, and turn on and off almost instantly. Lasers are likely to be the future of front projection because of these advantages.
Projectors allow you to see the largest, most immersive images possible. Laser projectors, on the other hand, are not all that dissimilar to conventional projectors, despite the fact that they may sound extremely futuristic. Something generates light in all projectors, which is subsequently manipulated to produce the image on the screen. With laser projectors, the only thing that changes is the source of light.
Consider how wonderful it would be to have a laser projector for the holidays, allowing you to project light and images onto your home's exterior. There are no tangled lights, no burned-out bulbs, and no issues. Of course, you should do your homework before purchasing a Christmas laser light projector. We've already started that for you. The following are some of our favorite products.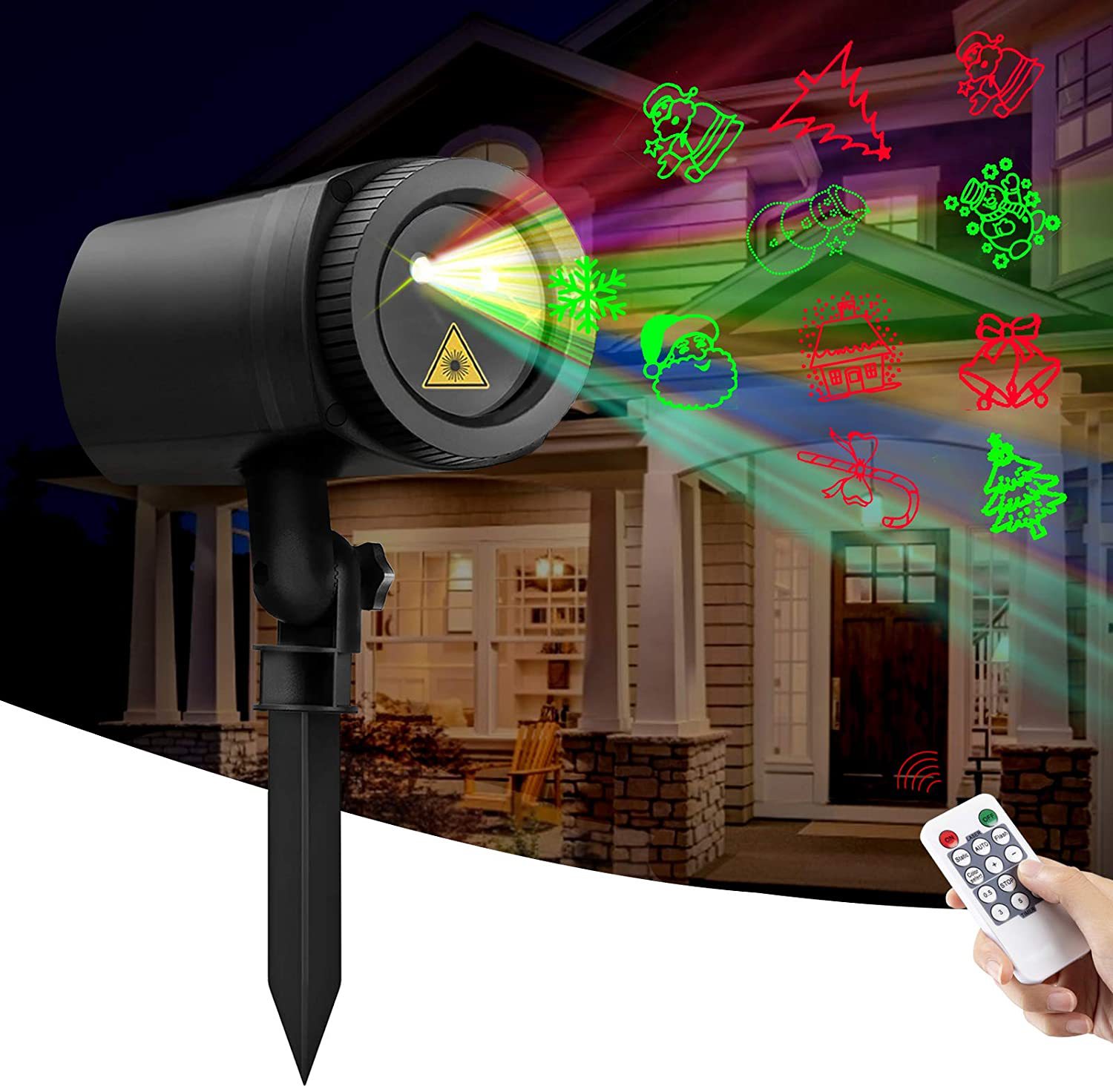 The use of this laser light projector makes it simple and stress-free to adorn and renovate your home for the many holiday occasions. It includes 12 slides, making it an excellent choice for a landscape decoration projector. Snowflakes, bird, Christmas trees, butterflies, and stars are among the slides. This Christmas laser light projector can be used on your outside walls as well as inside at parties and gatherings. You can also switch between images that move slowly and those that move quickly. Finally, it is weather-resistant, allowing you to use it outside without fear of damage.
WATERPROOF METEOR SHOWER LASER LIGHT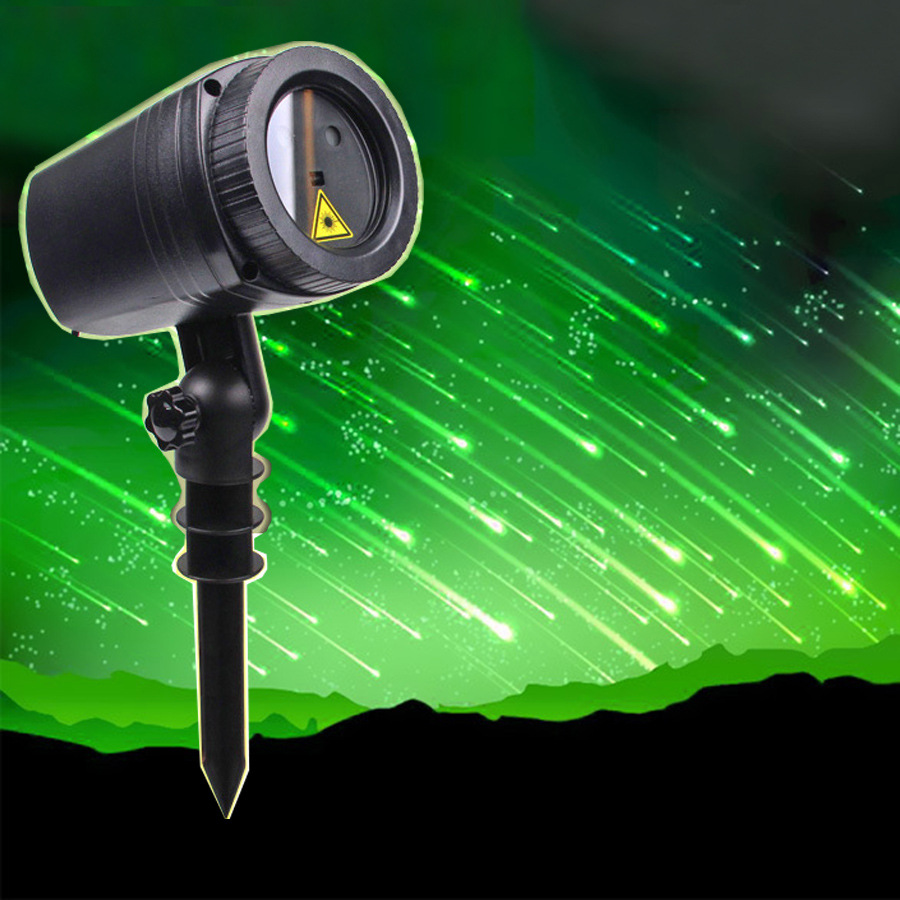 This one-of-a-kind item is solar-powered. This is the Christmas laser light projector for you if you want to save money on your electricity bill this winter. Laser projectors are known to use a fraction of the energy that standard lights do. Even that isn't an issue with this projector. It has a 5W solar panel and can charge even when the sun isn't shining. It needs to be charged for 6 hours before it can project images all night.
It's critical to consider the big picture while selecting the perfect product for you. Consider what you want, how you'll use it, and how often you'll use it. Laser light projectors for Christmas come in a number of shapes and sizes, with a variety of features and pricing. You will be able to identify the one that is ideal for you if you put in the effort to do some research and create a checklist.