01 Jun

Posted By
0 Comment(s)
45 View(s)
If you want to avoid ladders and time-consuming decoration, a Christmas light projector is a blessing. Simply stake it in the ground, turn it on at the wall, and you'll have sparkling lights in seconds. But which one is the most effective?
What Are Christmas Light Projectors and How Do They Work?
Christmas light projectors are gadgets that display festive images onto your home's windows or exterior. The pictures can be still or animated, and many projectors come with a variety of preloaded themes from which to choose. Some of these themes include snowflakes, Christmas trees, glittering patterns, and even animated short films.
Some projectors come with extra party themes, allowing you to utilize them for Halloween, birthdays, and other occasions.
The major advantage of using light projectors over other decorations is how simple they are to set up. There are no ladders required, and there is no time spent hanging lights from gutters; simply plant the stake and turn it on. Plus, because some of them show entertaining animated films, they may truly liven up the holiday season!
What Is the Best Laser Projector for Christmas?
Laser Light Projectors for Indoors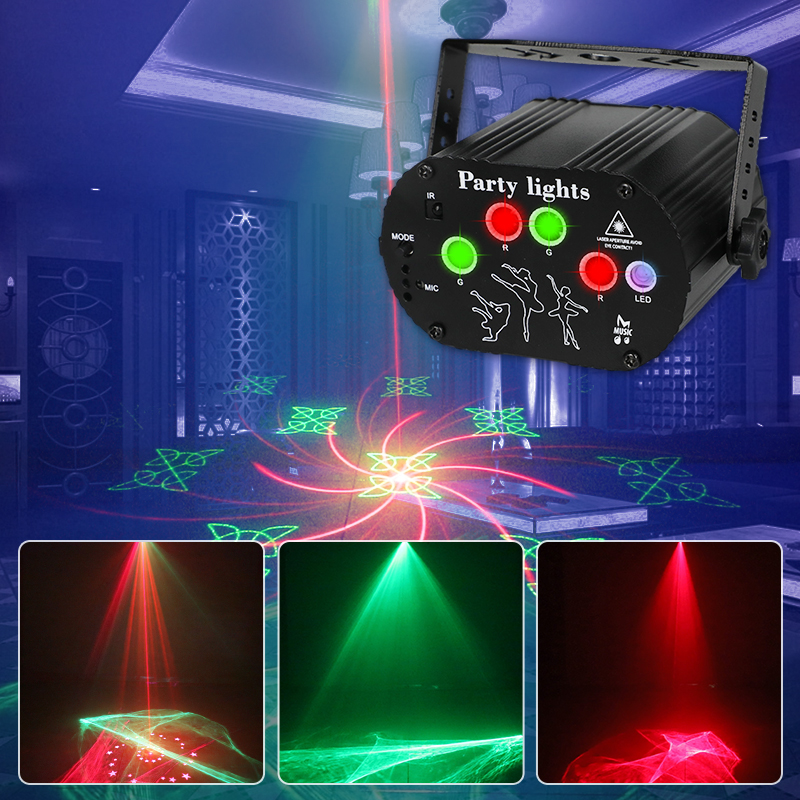 Indoor projectors can provide far more entertainment than traditional decorations. They're great for your front-of-the-house main windows, where passers-by can see your eye-catching displays.
The Christmas Workshop Festive Window Projector is one of our most popular models. It has 18 animated or video modes, so passers-by can witness busy elves in their workshop, Santa delivering presents via the chimney on Christmas Eve, or flying witches at Halloween. With dancing silhouettes, you could even make your own Home Alone scene! Simply cut the provided transparent screen to the size of your window, stick it to your window, then project the animation onto it to utilize it.
We also have the Christmas Workshop Musical Animated Laser Light, which allows you to make your own holiday graphics, which is thrilling! With exciting videos for Christmas, New Year, birthdays, Halloween, and Valentine's Day, it's one of the greatest selections for every season and occasion. You and your neighbors will never weary of your ever-changing, innovative displays since you may personalize your own greetings message!
Laser Light Projectors for the Outdoors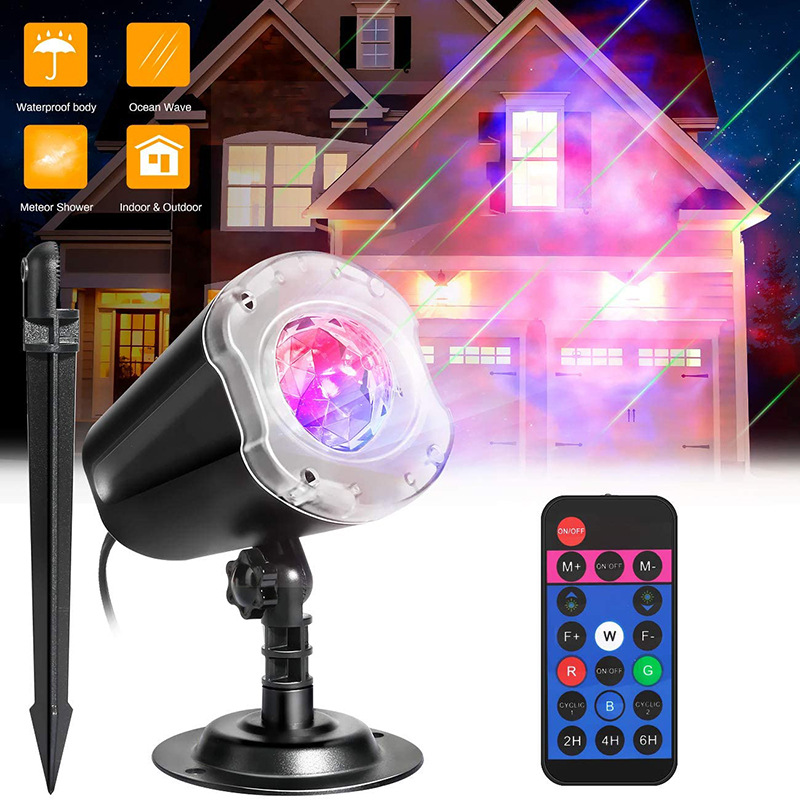 An outdoor Christmas projector is identical to an interior one, but instead of one window, it projects the display onto the entire exterior of your home. These simple devices are a terrific way to decorate your home if you don't have time for traditional decorations or simply don't want to deal with the inconvenience, but don't want to sacrifice effect. When your neighbors walk by, the displays are sure to catch their attention!
With a few simple shovel strokes, you can project static or moving images from a distance from your home. They're usually mains-powered, so you'll probably need an extension cord to reach your outdoor outlet.
This Outdoor Laser Light Projector is great for magnificent displays full of sparkle in festive red and green. Instead, go for the Christmas Workshop Snowflake Projector Light for a taste of opulence. This projector creates a beautiful display of large animated snowflakes on your home.
If you want convenience and impact, a Christmas light projector is the way to go. Whether you utilize it for the holidays, Halloween, or other special occasions, your home will be the talk of the neighborhood with no effort!
Check out our whole Christmas assortment for more ideas on how to decorate for the season and make your home feel festive.